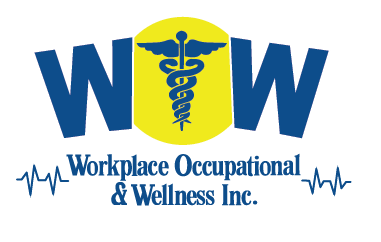 Phone: 812-378-4511 * Fax: 812-378-4512
Monday - Friday 8:00 a.m. to 5:00 p.m.


NON-CRITICAL HEALTH CARE & MEDICAL EMERGENCY TREATMEANT
We are a low cost alternative to high health care costs providing quality care at affordable prices.
All the care you need to stay in the best health
The financial health of your business is directly related to the heath of your workforce.
According to the US Department of Labor, businesses spend billions a year on costs associated with occupational injuries and illnesses -- expenditures that come straight out of company profits. WOW can reduce injury and illness cost by 20 to 40 percent based on local averages.
Workplaces with active occupational health programs have fewer injuries, are often rated "better places to work," and have more satisfied, more productive employees. These employees return to work more quickly after an injury or illness and produce
higher-quality products and services. The result is a decrease in lost work time, a decrease in disability claims, and a decrease in overall health claims.
"Proactive" versus "Reactive" health care is what we excel at. This results in tangible and significant reductions in healthcare cost.
When you commit to providing a safer healthier environment, you will notice better employee relations, improved health/wellness and morale, improved corporate culture and image, and lower employee turnover rates.
Sims Plaza * 2329 Marr Road, Columbus, Indiana 47203

LOOK AT THE SAVINGS!
List of services that could cost as low as $35.00* per visit.(*some restrictions apply)
Basic Lab testing starting at: $35.00 per test.
Bring in your own doctor's order and we will draw the lab and fax the results back to your doctor when the results are available.
X-ray testing: most common x-rays can be done in our office for $80.00 per x-ray.This includes a radiology reading within 1 hour.
Call us today:-812-378-4511
Office Visits:
* Cold and Flu
* Allergies
* Laceration Repairs
* Joint Injections
* Blood Pressure Treatment
* Diabetes Treatment
* Thyroid Treatment
* Specialty Physician Referrals
* Diagnostic Testing Referrals
We also offer low cost:
* School / Sport Physicals
* Daycare Physicals
* National Registered CDL/DOT Physicals
* Pre-Employment Physicals
* Skin Cancer Screenings
* Cholesterol Screenings
* Pre-Employment & Post Accident Drug Screenings
* Wide Variety of Lab Services