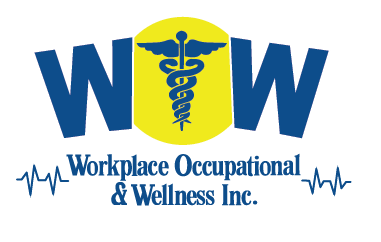 Phone: 812-378-4511 * Fax: 812-378-4512
Monday - Friday 8:00 a.m. to 5:00 p.m.


NON-CRITICAL HEALTH CARE & MEDICAL EMERGENCY TREATMEANT
We are a low cost alternative to high health care costs providing quality care at affordable prices.
Payment Policy
In order to keep your healthcare costs as affordable as possible Workplace Occupational & Wellness does not file private insurance claims or provide credit payment arrangements.
Individuals:
Cash or credit card payments only on day of office visit.
*No personal checks.
Our office can provide you with a form to turn into your insurance company towards you deductible.
Workplaces:
Invoiced Monthly for services provided. Worker's Compensation claims billed directly to the carrier.
Our payment policy insures your health care will
remain affordable.
Affordable Immediate Care when you need it most!

Sims Plaza * 2329 Marr Road, Columbus, Indiana 47203

LOOK AT THE SAVINGS!
List of services that could cost as low as $35.00* per visit.(*some restrictions apply)
Basic Lab testing starting at: $35.00 per test.
Bring in your own doctor's order and we will draw the lab and fax the results back to your doctor when the results are available.
X-ray testing: most common x-rays can be done in our office for $80.00 per x-ray.This includes a radiology reading within 1 hour.
Call us today:-812-378-4511
Office Visits:
* Cold and Flu
* Allergies
* Laceration Repairs
* Joint Injections
* Blood Pressure Treatment
* Diabetes Treatment
* Thyroid Treatment
* Specialty Physician Referrals
* Diagnostic Testing Referrals
We also offer low cost:
* School / Sport Physicals
* Daycare Physicals
* National Registered CDL/DOT Physicals
* Pre-Employment Physicals
* Skin Cancer Screenings
* Cholesterol Screenings
* Pre-Employment & Post Accident Drug Screenings
* Wide Variety of Lab Services
CASH PAYMENT OR CREDIT CARDS