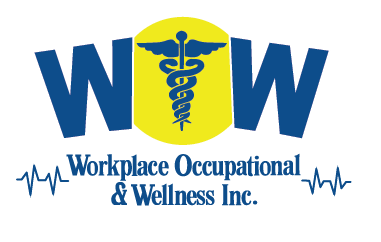 Phone: 812-378-4511 * Fax: 812-378-4512
Monday - Friday 8:00 a.m. to 5:00 p.m.


NON-CRITICAL HEALTH CARE & MEDICAL EMERGENCY TREATMEANT
We are a low cost alternative to high health care costs providing quality care at affordable prices.
Choose WOW and reduce your employee healthcare costs significantly!
10 Reasons Why ANY Company Should Switch to WOW...
1. Tangible & Significant reduction of health care costs can be achieved with "PROACTIVE CARE" versus "REACTIVE CARE".
2. Convenient employee access to heath care professionals who understand workplace concerns and on-the-job injuries.
3. Medical screening, health education classes and job safety training result in decreased lost work time, decreased disability claims and a decrease in
overall health claims.
4. Employers and employees benefit from continuity of employee care through enhanced communications with WOW Health care Professionals.
5. Recognition of early negative health conditions and detection of possible disease.
6.Reduction and visits and follow up visits to costly medical doctor offices, hospitals, ER Treatment Facilities and Hospital Owned Urgency Care Facilities for minor injuries and illnesses.
7. No co-pay for employee visits to The WOW Clinic.
8. Shorter office visits to The WOW Clinic means less time away from the job.
9. Multi-expertise-Team approach for difficult cases helps to isolate the problems before they become costly health care claims.
10. The WOW Clinic is a woman owned local heath care business. We are not associated with any local, state or national healthcare business.
Workplace Occupational & Wellness
Sims Plaza * 2329 Marr Road, Columbus, Indiana 47203